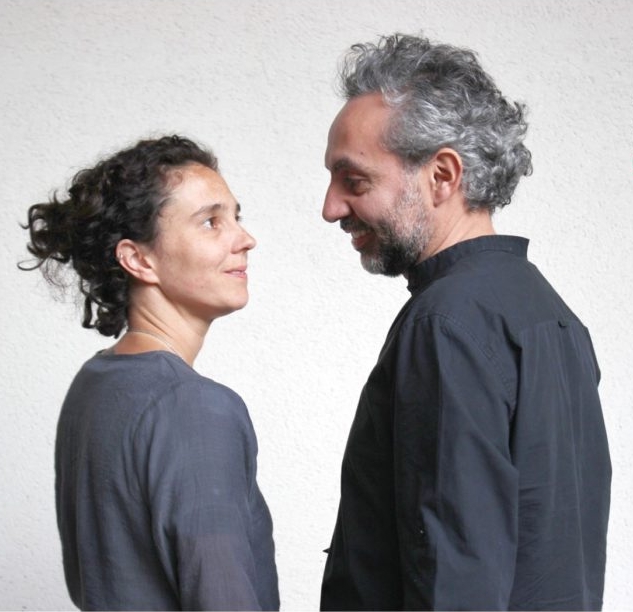 Viviana Toro and Rodrigo Toro
Italy has now entered in the so called second phase of response to COVID-19 and we as professionals have to think, again creatively, on how to operate with Biodanza post emergency.
Fast transitions
The spread of coronovirus affected our professional practice in many ways, in different but rapid stages.
In less than three months we passed from incredulity about the danger of the virus to a rigid lockdown and now we have to deal with an unfamiliar coming back, with physical distancing (to not use the inaccurate social term).
The lockdown and the spread of Biodanza on-line
The lockdown pushed us to making more use of the technological tools of communication. All over the world Biodanza professors started courses on-line. Many of them didn't call it Biodanza but they tried to keep on with their groups by proposing individual exercises and music, by sharing emotions together via zoom, by sending whatsapp with poetry.
Beyond the emergency itself
Now in Italy at least, the lockdown is over. You can go out, have dinner in restaurants, walk in the streets and stop to drink a coffee in a bar. Yet every country has its own rules and policies.
However, there are still rules in place for gyms and centres regarding group activities. We are psychologically overwhelmed and we fear the unknown development of the virus itself but, as professionals, we also fear the fear of the members of our groups. Should we try to invite them to do Biodanza? When is the right time? Will there ever be a right time?
From a practical point of view is very hard to understand what we can and what we can't do with Biodanza. The place must guarantee a two meters distance among the participants, but then do we have to take the temperature of the people coming to our classes? Do we have to use masks and gloves? What kind of consequences all of this new rituals could have on Biodanza. How these behaviours can impact on the intensity of our vivencia?
LIB. A participatory way to think and act the Biodanza post emergency
LIB is a Laboratory of Biocentric Research created to share experiences and to find together ways to deal with the fast changes of the issues of the present. Further, to be responsible actors of our future.
LIB is a space open to the whole Biodanza Community, dedicated to those who want to commit with presence, here and now.
It's time to think about the human rebirth process and it's time to act with affective intelligence to preserve a system aimed to spread love.
The LIB 2 project "Biodanza, Emergency and Beyond" has the objective to think with the heart and act accordingly, in unity, by respecting the beauty of the Biodanza System.
Join us by working together on our future.